Information & Consultation Corner
General Information / Hours of Operation / Consultation Information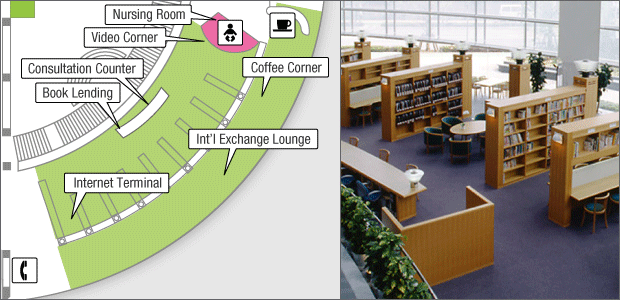 Information
We have books, newspapers, magazines, and materials on international exchange and cooperation both in Japan and foreign countries.
Additionally, we offer internet and video services. all of which enable you to bring the world closer to you.
Our Consultation Corner also provides foreign residents with help in their daily lives, as well as information to connect prefectural residents with international exchange activities.
Hours of Operation
Business Hours

| | |
| --- | --- |
| Wed & Fri to Sun, 2nd Mon of every month | from 9:00 a.m. to 6:00 p.m. |
| Tue & Thu | from 9:00 a.m. to 8:00 p.m. |

Closed
Closed on Mondays (except the 2nd Mon of each month)
National holidays / Dec 29th to Jan 3rd
Internet Access
We offer Wi-Fi as a free service. Please click here for more details.
*Use of the desktop computer on the 1st floor has been discontinued.
Video Corner (Viewing only)
We have videos with information on foreign countries, UNICEF, language learning and animated films for children.
(reservations must be made at the information counter)
We also offer lending services for educational institutions.
Consultation Counter
In addition to counseling services to better the daily lives of foreign residents,
we also handle applications for FIA Japanese language courses and provide information in English, Chinese, and Portuguese.
Please make use of our Hot Line for Foreigners (in Chinese) as well.
International staff from America and China also work at the counter on a rotating basis.


Book Lending
We can lend up to five books per person for a period up to two weeks. Please apply for lending privilegas at the counter
(registration and borrowing are free).


Bulletin Board
(Please apply at the counter.)
You can use our bulletin board to post leaflets for international exchange events, recruiting language students or conversation partners, and more.
Notice: We are NOT responsible for information and interactions related to events/language partners/etc. on the bulletin board.
International Cooperation Plaza Section
You can find information on ODAs (Official Development Assistance), NGOs, Japan Overseas Cooperation Volunteers (JOCV), as well as ways to volunteer and assist development organizations overseas.
Coffee Corner
Business hours: 9:00 a.m. to 17:00 p.m. (Closed on National holidays / Dec 29th to Jan 3rd)


Nursing Room
Please use this room when you need to breastfeed your baby or change diapers.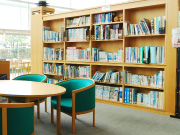 Book Lending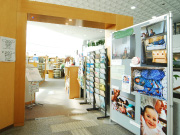 International Cooperation Plaza Section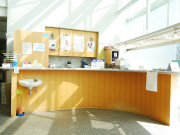 Coffee Corner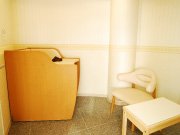 Nursing Room