General Guide to the Fukui International Association Reinan Center
Information / Facilities / Management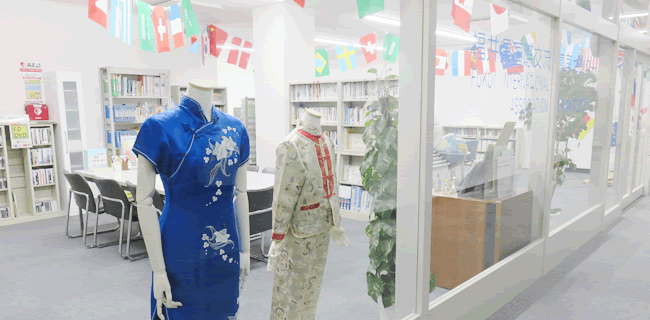 Information
The Fukui International Association Reinan Center opened in May of 1993 as a base for international exchange activities in the Reinan region of Fukui.
The Center has hosted many international exchange events, and continues to work toward developing a more international and multicultural society in Fukui Prefecture.
In March 2017, this center was moved to the second floor of Aquatom and is working to become more convenient.
Facilities
Location
Aquatom 2nd Floor, 2-2-4 Kagura-cho, Tsuruga City, Fukui prefecture 〒914-0063










Contact
TEL:(0770)21-3455 FAX:(0770)21-3441
Home page:https://www.f-i-a.or.jp/reinan/
Hours of Operation
Tue to Sat 9:30 a.m. to 6:00 p.m. (8:00 p.m. on Thursdays)
1st & 3rd Sun 12:00 a.m. to 6:00 p.m.
Days Closed
Closed on Mondays, national holidays & Dec 29th to Jan 3rd
Sun (2nd ,4th & 5th Sun)
Management
Opened
May 1993
Location
Aquatom 2nd Floor, 2-2-4 Kagura-cho Tsuruga City 〒914-0063
Total Floor Area
166㎡
Architecture
Three story, steel framed reinforced concrete structure.
Parking lot
40 spaces
Management
The Fukui International Association Reinan Center was established by the Fukui Prefectural Government, and its operations are supervised by the Fukui International Association.
3-1-1 Hoei, Fukui City Fukui International Association   TEL:0776-28-8800
3-17-1 Ohte, Fukui City
Department of Business, Industry and Labor, International Economic Affairs Division, Fukui Prefectural Office
TEL:0776-20-0294